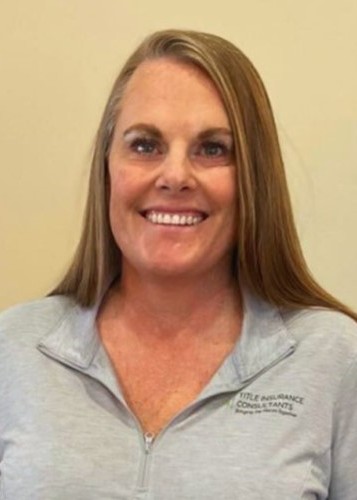 Kay L Underwood-Zach
Owner
Title Insurance Consultants, LLC
Kay started her career in the title industry in Colorado in 1992. In 1994 she joined North American Title, in their direct operation, where she worked until 2014. She held multiple positions, spending the last 7 years as the Colorado Escrow Operations Manager. She sat almost every seat in the process and gained a tremendous amount of knowledge from each role.

Since starting her consulting career in 2015, she has been traveling around the country helping title agencies and law firms of all shapes and sizes organize, run, and grow their operations. She has collaborated with clients on an array of production software platforms, and projects to tackle a variety of desired outcomes. Kay has an uncanny ability to match software to workflow and maximizing the various functions. This enables her clients to capitalize on functionality to improve their employee's efficiency, effectiveness, and quality of life.

Kay has supported agencies through acquisitions and mergers, separations, growth, and reorganizations. Her ability to gain buy-in from front line employees all the way to management/ownership is seldom seen in our industry. When tackling change management, in an industry notorious for legacy and resistance, securing acceptance and participation is crucial. Kay has been successful with this, in some of the toughest situations.

Kay thrives on helping her clients identify opportunities for improvement, collaborating on a plan of action, and seeing the plan through to a successful outcome. Her variety of experience and depth of knowledge, allow her to help clients recognize challenges they been unable to pinpoint independently, and formulate a strategy for excellence.