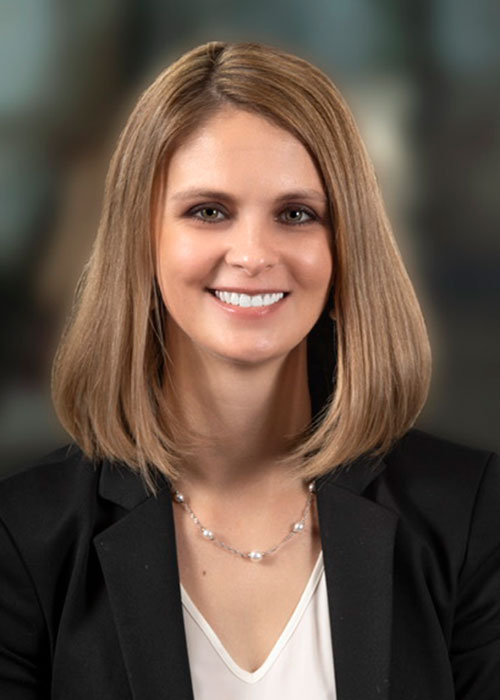 Kimberly Fields
Upper Midwest Underwriting Counsel
Agents National Title Insurance Company
Kim has over 12 years of operations/management experience and 10 years of experience as underwriting counsel in the title insurance industry. Kim was a practicing attorney for 3 years prior to entering the title insurance industry. Kim brings significant experience in the title insurance industry, including the areas of production, management, underwriting and escrow.

After graduating law school and passing the Missouri Bar Examination, Kim worked briefly as a public defender and then as a private law attorney in the Kansas City area. Kim joined a small start-up title company in Wichita, Kansas, in 2007 and helped grow the company to the 3rd largest in the city in less than 3 years. In 2010, Kim joined a large, multi-state agency as Legal Counsel and was later named President and Legal Counsel, where she and her team doubled their residential and commercial market share in the first year and built a profitable national commercial program.

In 2015, Kim moved to Chicago and worked at First American Title in their National Commercial division, focusing much of her time on operations; improving process, procedures and efficiencies; creating and implementing training for underwriters and production teams; and managing various production and underwriting teams. In 2019, Kim joined Old Republic Title's National Commercial Title Services team in Chicago as Commercial Counsel. In her role, Kim provided underwriting support and counsel to clients and personnel related to the issuance of title insurance commitments and policies. Kim later joined Landtrust Title Services as VP of Title Operations, running operations and building their national commercial department. Most recently, Kim joined Agents National Title Insurance Company as Upper Midwest Regional Underwriting Counsel. She currently provides underwriting support to agents in Illinois, Indiana, Michigan, Minnesota, Ohio, and Wisconsin.

Kim earned her undergraduate degree from the University of Kansas in Lawrence, Kansas, and then obtained her law degree from Creighton University School of Law in Omaha, Nebraska. She is a member of the Missouri State Bar Association and currently a member of the Kansas Land Title Association, Indiana Land Title Association, Illinois Land Title Association, Wisconsin Land Title Association, Ohio Land Title Association and various local bar associations.

In her free time, Kim enjoys traveling with her husband and 2 stepsons, hiking, reading and playing with the new family dog, Hundley.