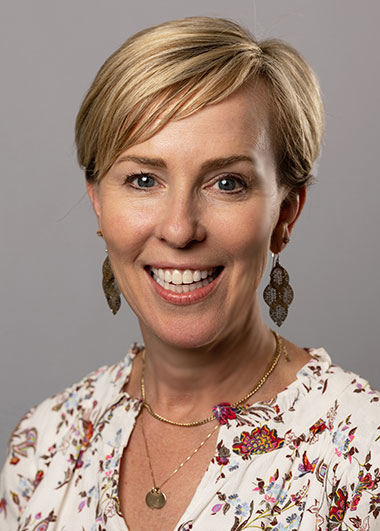 Jenny Martin
Sr. Vice President & Chief Business Development Officer
Futura Title & Escrow, LLC
Jenny serves as Senior Vice President & Chief Business Development Officer for Futura Title & Escrow with responsibility for overseeing corporate marketing services to support the growth of over 70 offices and 4 brands. She also serves as Futura's National Division Manager with responsibility for overseeing the national division sales and operations.

Jenny started in the title industry in 1994 and held a variety of positions prior to joining Alliance Title in Idaho in 2005 as VP and County Manager. In 2006, she was promoted to VP & Corporate Business Development Director and tasked with identifying and growing regional/national business and establishing a corporate marketing department. In 2012, she was promoted to Senior Vice President. In 2013, Jenny's role changed to Futura and included working on behalf of multiple brands.

Jenny graduated from Boise State University with a degree in Business Administration, Finance. She is a member of the Board of Directors and the Development Task Force for the Treasure Valley YMCA. She serves the Idaho Land Title Association as Education Chair and the American Land Title Association as Co-Chair for the Registry Committee; Co-Chair of the Membership Retention Sub-Committee; and a member of the Industry Business Steering Committee.

Sessions
She Wins: Multi-Generational Advice from Accomplished Women in the Title Industry
October 13 · 10:30 am · Broadmoor Hall D