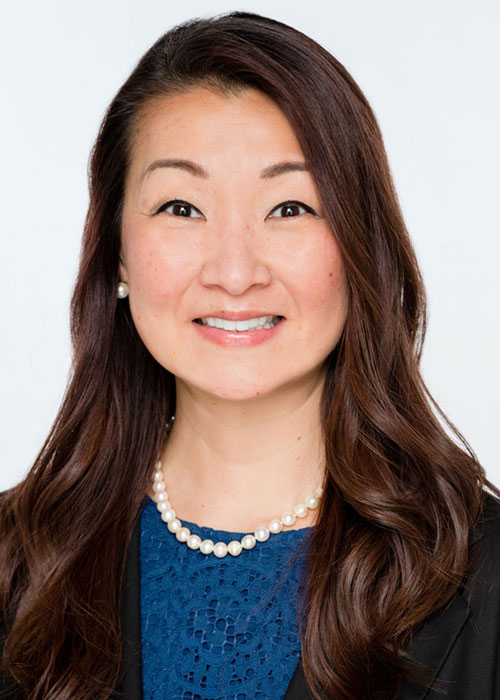 Kathy J. Kwak
Chief Operating Officer
Proper Title, LLC
Kathy J. Kwak is the COO of Chicago-based Proper Title, a full-service title insurance agency serving the residential and commercial real estate industries throughout Illinois and Northwest Indiana. She joined Proper Title in 2017, rising from Director of Title to Executive Vice President to her most recent role as chief operating officer. Kathy has been a part of the real estate industry as an attorney or as underwriting counsel for the past 20 years, with 11 years dedicated to the title insurance industry.

Kathy began her legal career as an associate in private practice handling all residential real estate transactions, and was an attorney agent with several title companies throughout Chicago. Prior to entering the title industry, she served as Associate General Counsel and Senior Real Estate Advisor for the Chicago Board of Education where she negotiated contracts with various vendors, consultants, organizations and companies on behalf of the Board, and managed all of the rentals for over 600 properties and helped generate approximately $4 million in additional income for Chicago Public Schools.

Kathy Kwak then entered the title industry at one of the largest nationally recognized title companies as an Associate National Counsel/Underwriter. She has contributed to the closing of numerous multisite portfolios, including an $8 billion industrial transaction, and has independently underwritten small and large commercial single-site transactions ranging from six-figure farmland dispositions to complex multi-million dollar sale, purchase and refinance portfolios.

Kathy then continued her legal career to the agency side, and focused on the management of the underwriting and closing of all complex commercial real estate transactions handled by the National Commercial Services division. She worked with top law firms, corporations, REITs, lenders and developers throughout the United States in closing the transactions from start-to-finish.

Kathy serves as the President of Proper Title's charitable arm, Proper Giving. She is also the founder of the Proper Title DEI Committee. Kathy is a member of the Chicago Bar Association. She actively sits on the Board of Directors for ILTA (Illinois Land Title Association) as well as the Membership, Talent, Education, and DEI Committees for ALTA (American Land Title Association).

Kathy received her J.D. from Valparaiso University School of Law and her B.S. in Secondary Education with a concentration in English from Indiana University in Bloomington.

Sessions
DEI: The How's, What's, Where's and Why's
October 11 · 1:00 pm · Broadmoor Hall E